Corporate Massage Programs
Body Techniques has specialized in corporate massage programs for more than 20 years. We recruit and train the best massage therapists in the nation to ensure a wonderful and professional experience. Our focus on quality has helped us amass a wide variety of clients across the country, including Google, Microsoft, and IBM.
Our easy-to-implement programs are competitively priced, and our software allows us to report utilization statistics and ROI of the program to leadership. Massage therapy has numerous benefits – some of which include stress relief, better sleep, reduced muscle tension, and decreased migraines. It is particularly effective in addressing depression which has become the number one factor in lower productivity rates.
Our programs work best when companies:
About Our Corporate Massage Programs
Our massage programs typically center on these three massage therapy types:
Often called "corporate massage," this is the most convenient method of delivering onsite massage therapy and is provided using specially designed massage chairs. It promotes better circulation, muscle stimulation and stress relief. The technique reduces tension in the back, neck, shoulders, head, arms, and hands. Chair massage is for employees who work at computers or spend extended time driving, lifting, or standing.
Using a series of techniques, practitioners apply rhythmic finger pressure, gentle rocking, stretching sequences and deep structural work to achieve a relaxed and balancing effect in the body. This technique also helps improve circulation and mental acuity. It offers a profound employee experience.
Reflexology is based on the principle that there are reflex points on the hands and feet that correspond to each structure of the body. Our therapists apply gentle pressure to the reflex points, facilitating a free flow of energy that creates a state of balance and deep relaxation in your employees.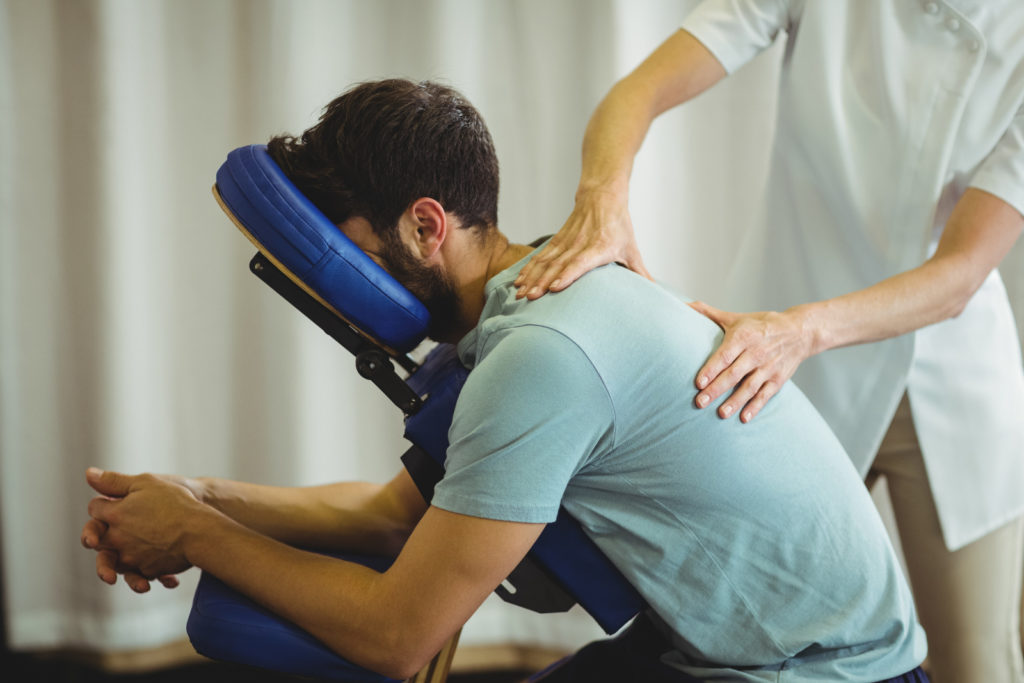 If you're looking for a unique, customized experience for your employees and have a designated massage room on site, we can design a massage program from a wider range of massage styles, including: Get in Touch with Body Techniques